So my face is going to peel off (due to the acid peel I gave myself Monday) in a couple of days, I can't leave the house, and the list I made for myself to do and sew during the Easter break is seriously bumming me out. BUT, there is some good news! Brenda at Pink Castle Fabrics asked if I'd do a Blogger's Bundle, and this is what I chose: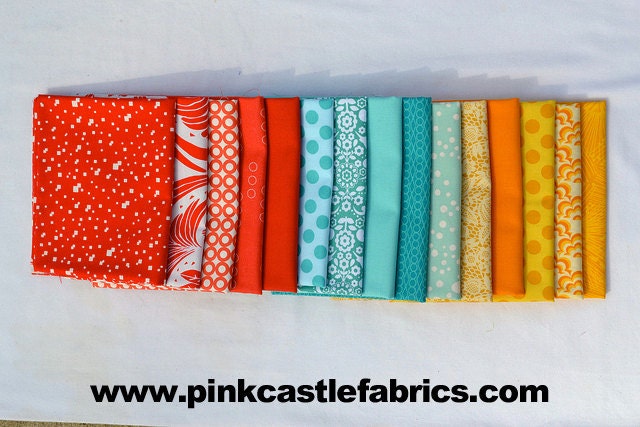 And here's the quickie quilt I designed with this bundle in mind:
 The blocks are 10″ finished and with the 3.5″ (finished) borders it would measure 67″ x 67″. So get on over to Pink Castle Fabrics and see my bundle and the other sweet bundles that Brenda's got up for sale! I think I'm addicted to choosing them now. :p
P.S. Because the Google Overlords want to force the entire planet into using their crappy social application, my Google Friend Connect has been cancelled. But you can still get me in your Google Reader (or any other reader) by clicking on the Feedburner (RSS) link below.
Subscribe in a reader

© J C Excell, 2012

Declare Your Questionable Taste To Your Friends: