Wooooo. It's Friday the 13th. So if you're a Knight Templar in medieval France, today's a good day to post extra lookouts on top of the embrasures. If you're not a Knight Templar, you've got nothing to worry about. That ends the history lesson.
Winner!!! The winner of the 6 FQ bundle giveaway is Crystal Wonitoy, who I've emailed. YAY Crystal!!! *waving Kermit the Frog arms*
Here are a couple of deals from the world of fabric:
Eclectic Maker has this beautiful Laura Gunn Fat Quarter Bundle of Garden Wall in Sky for only £27. You probably need it right now…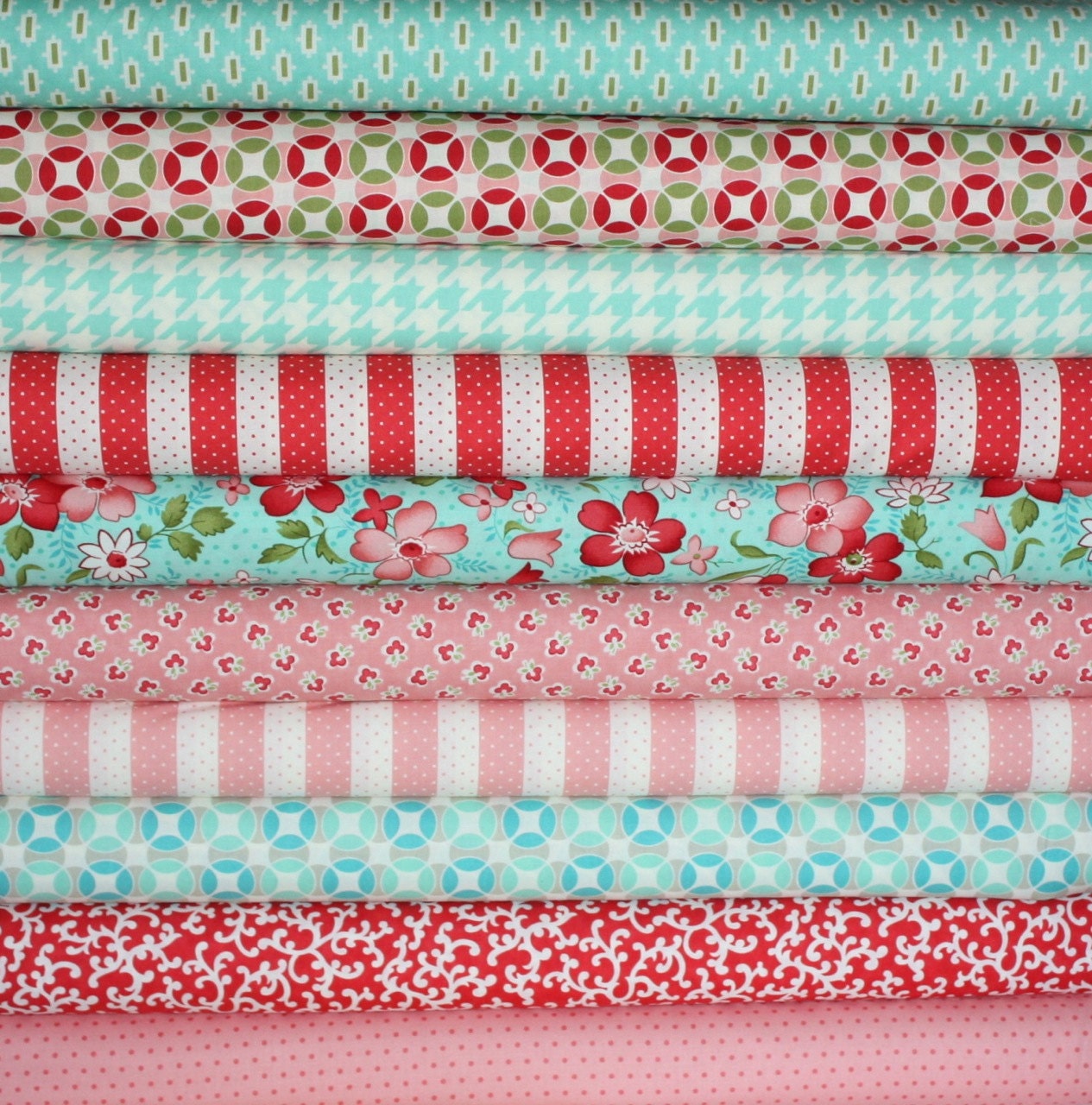 Fabric Shoppe has some inspired bundles, and my personal favourite is this Vintage Modern bundle of 10 FQs for only $30! 
 The two most popular links this week were:
Kristy QP of Quiet Play has been designing her own paper piecing patterns on EQ7, including this little sweet birdie! Isn't it fantastic??? 
Jeanette of Stamp * Stitch * Create made this sweet charm square quilt for her local quilt shop – what a beauty!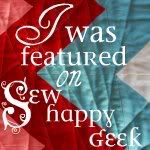 If you were featured and you'd like a button, the code is over on the right sidebar.
P.S. Because the Google Overlords want to force the entire planet into using their crazy social application, my Google Friend Connect widget has been cancelled. But you can still get me in your Google Reader (or any other reader) by clicking on the Feedburner (RSS) link below.
Subscribe in a reader

© J C Excell, 2012
Declare Your Questionable Taste To Your Friends: