Fat Quarter Shop: The Jolly family have worked very hard to make Fat Quarter Shop ubiquitous in the quilting fabric world, and
they're known for their excellent costumer service. Any order placed by 3pm is shipped out that day, and they always have the newest lines and books in stock. Fat Quarter Shop also features many exclusive project and quilt kits. They write a blog, the Jolly Jabber, where they interview designers, review new books, host lots of giveaways, and announce special offers.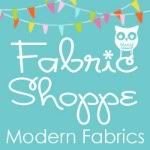 Fabric Shoppe: Known best for her fat quarter bundles, Jody at Fabric Shoppe has an extensive selection of the best known designer collections and is always adding new collections to the shop. She has a little of everything – novelty fabrics, very hip fabrics from designers like Amy Butler, The Quilted Fish and Joel Dewberry, and lots of Kona solids for coordinating with your prints. She also has an adorable blog called Everyday Beautiful where you can catch up on shop specials, book reviews and lots of free tutorials.
Skye Reve Fabrics: Natasha has an excellent selection of half yard bundles, but if you're looking for fat quarters, just ask and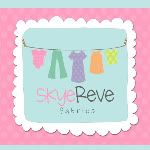 she'll do a listing for you. She carries many new lines but also has loads of fabrics which are difficult to find anywhere else. Her shipping rates are low and her customer service is exceptional. She also hosts a Facebook page where she offers exclusive deals and discounts for her Facebook fans, so it's well worth keeping an eye on it.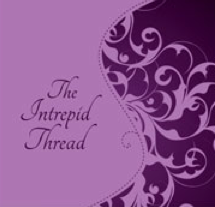 Intrepid Thread: Julie has terrific fabrics for terrific prices. She's a one woman show, and still manages to be fabulous at customer service. Her FQ and Half Yard bundles are priced very competitively and her photography skills are out of this world, so you know what you see in the photo is what you'll get in your package. She also writes the Intrepid Thread blog where you can keep up with her and shop news, and her monthly newsletter is funny, informative and very light hearted.
Simply Solids: Mandy has all the Kona and other solids you could ever ask for, and if she doesn't have the shade you want, she'll
order it in for you at no extra charge! She offers free UK shipping with every order and never charges VAT, and ships orders very quickly, often the same day! And although the name of the shop is Simply Solids, her prices for Moda pre-cuts are the best in the UK. She writes a blog, Made With Love By Mandy, where she announces special deals and discount codes.
Pink Castle Fabrics: Brenda always has the newest Moda pre-cuts available, fresh off the presses, and sells them at very reasonable prices. She has a terrific array of Moda solids jelly rolls which are fabulous when you don't want to cut strip after strip of 2.5" fabric. She also carries brand name flannel and voile, and has an extensive Sale section. She offers a very low ($4.95) flat rate shipping within the US for up to 9 yards, so your money goes toward fabric, not shipping costs.
Kat of Studio Kat Designs sells her original design handbag patterns, sewing ebooks and handbag making notions on her website, and there are some seriously fun patterns to choose from! Her stock of those hard-to-find items like bag clasps and webbing is unsurpassed by any other supplier, and you'll love the way her patterns are written as though you're there with her, taking a class.