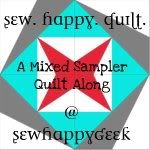 Welcome to the
Sew. Happy. Quilt. Quilt Along
! This is a modern/traditional mixed sampler style quilt which begins with blocks that aren't too terribly difficult, and gradually builds up to more challenging techniques like paper piecing and dresden blades. We'll start out making a couple of easy blocks per week, then settle into a one block per week schedule. ***We're going to go at a fairly measured pace, so you can join in at any time!***
Measurements: WITHOUT a border, the quilt top will measure 36″ x 48″ as the blocks are 12″ finished. The image above shows a 4″ border around it, which makes the final size 44″ x 56″. 
If you want a 4″ border around your quilt top, you'll need an extra 1 1/8yd/about 1 metre of fabric (more about fabric choices below.).
Week 1 (Dec 21): Fabric Requirements and Timetable
Week 2 (Dec 28): Fabric Choices
(Dec 29): Great Fabric Deals & Sponsored Prizes Information
Week 3 (Jan 3): Start QAL with Blocks 1 & 2 – Woven and Snowball
Week 4 (Jan 10): Blocks 3 & 4 – HST Friendship Star and QST Pinwheel
Week 5 (Jan 17): Block 5 – Template Star Block
Week 6 (Jan 24): Block 6 – Guest Post Fireflies Block – Melissa from BitterSweet Designs
Week 7 (Jan 31): Block 7 – Flying Geese Pinwheel Block
Week 8 (Feb 7): Block 8 – Diamond Peek-a-Boo
Week 9 (Feb 14): Block 9 – Churn Dash Redux
Week 10 (Feb 21): Block 10 – HST Diamond
Week 11 (Feb 28): Block 11 – Foundation/Paper Pieced QuatraStar *** designed by Carol Doak and featured in her book 300 Paper Pieced Quilt Blocks (available on Amazon.com and Amazon.co.uk)
Week 12 (Mar 6): Block 12 – Dresden Block
18 March: Last Day To Post Completed Quilt Top Pics in the Sew. Happy. Quilt Flickr Group 
Ingredients and Fabric Choices: I'd recommend starting with 11 or 12 FQs (total without border). For 4.5″ finished borders, you'll need an ADDITIONAL 1 1/8 yards/1.1m.
My EQ7 software breaks it down like this: Red 5/8yd   Aqua 5/8yd  Grey 5/8  White 7/8yd Border Grey 1 1/8yd – You'll notice that comes to exactly 11 – but the thing is, even if you only need two tiny 4″ squares in a fabric, EQ7 will calculate the fabric yardage at 1/8yd. So you may end up with a bit left over for the back, but at least you know you're totally covered..
And if you want white where all the white is on the mock-up, then you just need to make sure you've got 4 FQs/.8metres/7/8yd of white AND around 8 other FQs, with maybe half of them dark and half lighter colours, along with your white.
And please feel free to play with solids/prints. I love solids – they're much cheaper than prints and really look good (IMHO).  Also, please note the 10 – 12 FQs doesn't include the border – you'll need about 1 1/8yd/1metre for that. 
I've also been asked about balancing darks/lights or prints/solids. I'm no expert on colour (See Jeni of In Color Order's Art Of Choosing series), but it's likely that you'll want some contrast, or else the piecing won't show up. I'm using a limited palette for the 2 quilts that I'm making – one with all solids of orange, aqua, grey and maybe a bit of white, and the other with the red, aqua, grey and white as shown.
Quasi-Mission Statement: The idea is to start out with easier blocks and progress toward more difficult ones. So if you're a beginner, this is the QAL for you as you'll learn a lot about piecing techniques, but in a slow steady pace so you won't feel anxious. If you're intermediate to advanced, my hope is that you'll enjoy making a mixed sampler and helping the beginners along in the Flickr group.
Prizes: I have some wonderful prizes for some lucky participants who finish their quilt tops by 18 March 2012!
The Fat Quarter Shop will give one lucky participant who finishes her quilt top by 18 Match a $50 GIFT CERTIFICATE!!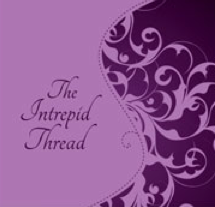 Julie from Intrepid Thread is giving away a $25 gift certificate!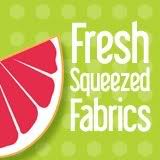 Randi from Fresh Squeezed Fabrics is giving away a really lovely 8 FQ bundle of reds!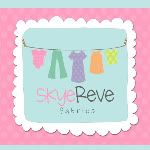 Natasha of Skye Reve Fabrics has offered a charm pack!
If you want to join us, just join the Sew. Happy. Quilt. Flickr group and start collecting your fat quarters! Feel free to share pics of them in the Flickr group – I love seeing others' colour combinations! There's a button available for your blog over on the right sidebar.
More information will be added to this page and to the Flickr group as it comes in.