Ok, so I'd like to make this a Monday thru Saturday blog, and I had planned to do tutorials on Thursdays, but I already published the cosmetic bag tutorial on Tuesday. So I thought I'd feature someone else's blog and tutorials, in case you haven't heard of her before!
I just love it when I stumble upon a great blog – I think I saw Amie's t-shirt transformation on some tutorial blog, and when I looked at her home page, I was immediately in love! It's so cute!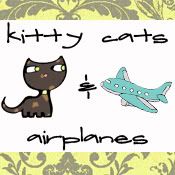 And the Tutorial page is absolutely full of good stuff! I am so totally making that tshirt tunic! So go check out Amie's blog!