Hey, have you heard about the newest Quilt Along, Sew Intertwined? It's going to be really fun! Check out the QAL here.
Our fabric deals this week are from Intrepid Thread and Skye Reve Fabrics. Have you been wanting to get your hands on a whole bunch of Tula Pink's hot new line, The Birds and The Bees? Well, I've got a listing for you: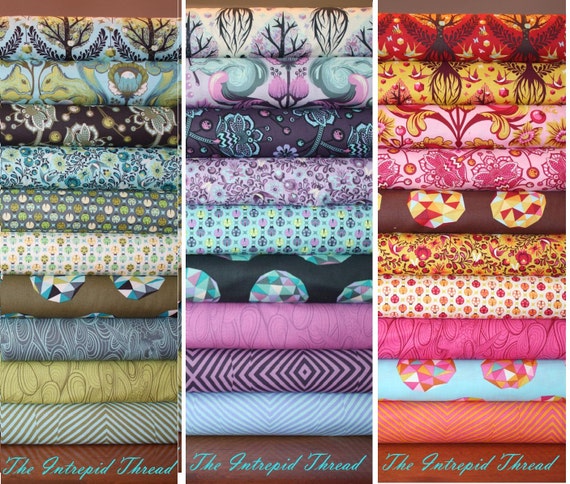 Julie at Intrepid Thread has this gorgeous half yard bundle for $126.88! That's a brilliant deal!
And Natasha at Skye Reve Fabrics has this Amy Butler Cameo FQ Bundle for only $33! So if you want some new Cameo, but not too much, this bundle is perfect for you.
The most popular link this week was from I Quilt For Fun, who got her mojo back by making this sweet quilt top:
I'd say she did a magnificent job! 🙂
If you'd like to receive my blog feed in your Google Reader (or any other reader) just click on the Feedburner (RSS) link below. 🙂
Subscribe in a reader

© J C Excell, 2012