Woohoo! This is the first post that really kicks the QAL off, or at least that's how I feel. I'm so, so excited to be doing this first QAL, and I suspect if it goes well, I'll be doing more of them in the future. If you are curious about the Sew. Happy. Quilt. QAL, here's the QAL page. We're going slow and anyone can join at any time. (Wheeeeee!).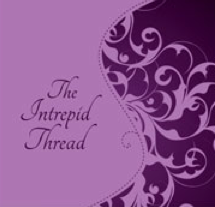 So. I think some of you are still looking for fabric? Well, I've just secured a special deal with Julie at Intrepid Thread. She's given us a coupon code – SHGQAL10 – for 10% off of anything in the shop. Seriously, that makes her fabric a ridonkulous $7.65 OR LESS per yard?! She's got lots of fat quarter bundles that I just love. N.B.: Yes, you can still order fabric and participate, even though we start in a week. The first week is SUPER easy and there is extra time to catch up at the end, so no worries there.
And prizes: Looks like we've got 4 prizes for 4 random participants who finishes her quilt top by 18 March!
First up, Julie from Intrepid Thread is giving away a $25 gift certificate to her shop! Awesome!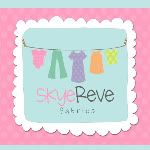 Natasha from Skye Reve Fabrics is giving away a charm pack. Sweet! 🙂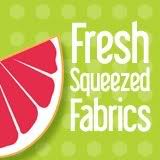 Randi from Fresh Squeezed Fabrics is giving away this lovely red Fat Quarter Bundle. Woohoo!
And the grand prize is being generously provided by the ladies at Fat Quarter Shop: a $50 gift certificate! Fabulous!
So there's really no reason for you to pass this up! Seriously, though, I do want to help people feel better and more confident about their piecing skills and I really hope this QAL gives participants a bit of knowledge and confidence. If I do that, my job is complete and my heart will be happy.
If you have ANY questions, please email me: jenna(at)sewhappygeek.co.uk. Or catch me on Twitter.
 Subscribe in a reader


P.S. Because I write a non-Blogger blog, I am one of those unfortunates who will lose my Google Friend Connect widget soon. I really value you as a reader and follower, and I'd like to ask you to consider following me on BlogLovin', a free service built specifically for people to follow their favourite blogs, or by Feedburner, which is an RSS feed. Thanks!! 🙂


© J C Excell, 2011